The water may be bitter…
Posted on February 7th, 2013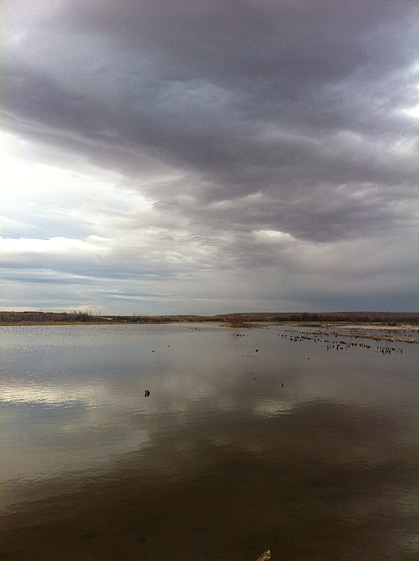 A month has gone by since I've arrived here in Roswell. I'm not certain I'm surprised by this, but time passes very quickly here.
The summation: I've done a lot of conceptualizing, had a lot of long in depth phone conversations with friends and collaborators, played with tape loops quite a bit, ordered and still awaiting 9 audio cassette players for what will be a coin operated ouroboros  tape loop reichian drum circle machine, made two video pieces (one for my new electric drone rock outfit I'm calling Tiros Won! – to be released world-wide-web-wide in the next few weeks, and one with collaborative entity with Jamie Lee Mohr, Trust/Fail, viewable [here] …a Trust/Fail art show is accumulating), recorded and written several songs (to be released as Tiros Won! under a new publishing entity by myself, Forest Graham and Savannah Lamal, Blank Magic, LLC… sneak peak/fundraiser is imminent), started planning a series of drawings and paintings, made some headway on a painting I owe my former studio-mate David and his son Ariel which involves a lot of tentacles, acquired a new interest in stained glass and neon beer signs to compliment my continued interest in light, and beer, taking a ceramics class on Tuesday evenings, currently building an architectural wall work that very possibly could end up being pretty cool, revamped and expanded Ghost Radio, a piece which debuted at last year's DeCordova Biennial, for an upcoming exhibition at Salisbury University in Maryland, found a local karaoke joint, Billy Ray's which has karaoke evenings two nights a week, and, Karaoke, I'm finding, is a key component to my art-making, and my understanding of contemporary folk culture (reclaiming overproduced media product into visceral home-brewed ritual). An essay on this in the works.
Also, on the natural end of the world, not to far from the compound here is the Bitter Lake Wildlife Refuge. It is awesome. I'm just going to say this: check out dragonfly nymph jaws. They're nuts.   Oh, and they also have butt water jets.
---
Oid
Posted on November 19th, 2012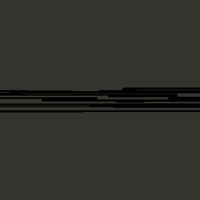 Wolfgang Rottger (aka Spheroid, aka Morgen Wurde) is a talented sound artist/composer from Kiel, Germany. Oid is the result of a remote collaboration between him and myself way back in 2000, released in 2001. In the late 90′s early 00′s I was running a cdr label called Throat. He had sent me several intriguing ambient tracks: spacious stretchy liquid granular blippy loveliness, one of which ended up on Throat's first compilation "Error Cycle" (which may be a future upload…) in 1999. Oid was a process which involved both of us sending source sounds to each other which were subsequently torn apart, stretched, manipulated into what ended up being these three final tracks. Wolfgang, under the name Morgen Wurde continues to produce some incredibly beautiful sounds which can be heard *here* [link].
Listen/download "Oid" *here* [link].
---
Blown
Posted on November 19th, 2012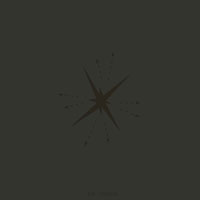 Blown is a set of 4 compositions created between 2003 & 2004 originally released on a the French cdr label, Naninani, and was limited to 100 copies. Sounds which make up this recording were primarily collected throughout Oakland, CA using a mini disc recorder and a set of binaural mics as well as a thrift-store-find portable cassette recorder. Field recordings range from the 4th of July from atop a warehouse in west Oakland, to the wind blowing cracking/squeaking Eucalyptus trees in Joaquin Miller & Redwood Regional Parks.
An effort to misuse, investigate and transform language toward a more visceral state is an ongoing thread through a lot of the things I make, both visual and aural. This recording, "Blown" attempts to allow its title to function in all of its meanings at once: from the force behind a gentle indirect movement, to the result of a violent eruption, the word is used less as an adjective describing a specific state of something , and more as a body encompassing of a multiplicity of experience.
Listen/download "Blown" *here* [link].
---
Spellz
Posted on August 3rd, 2012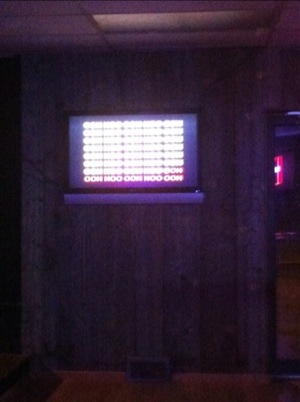 ---
In closing
Posted on July 22nd, 2012
The last night of Vs. : scattered chairs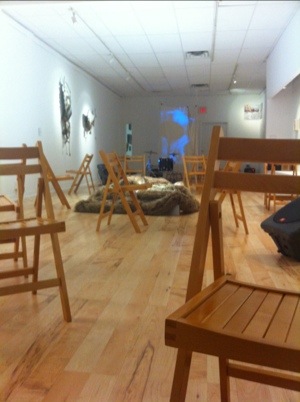 ---
Nearly Beat Out of Them
Posted on October 2nd, 2011
After over a decade, Taped Beating (originally consisting of Forest Graham, Andrew Campbell, and myself…with Forest being the one that wrote most of the material) finally put some tracks to video: these two videos are collaborations between myself and Jamie Mohr. Thank you to Jamie, Google image search, YouTube, Michael Jackson, Putumayo recordings, the country of France, and animated gif makers all over the globe.
There's a mighty good chance something more will occur in the not so distant future.
---
Dream Journal: Was it Mickey's ear canal?
Posted on September 12th, 2011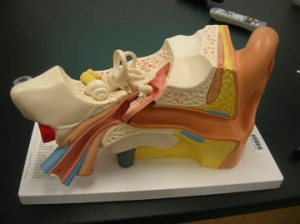 Just woke up 7:15 a.m. An amusement park, Disneyland, but downtown Oakland: traveling in the direction of Chinatown, near Lake Merrit. There was a young androgynous person available for a lift around town; for a small fee one could ride his/her shoulders. I guiltily climbed aboard along with an unidentified friend of mine at the androgynous person's insistence.
As we made our way through the city, we found ourselves following a 70′s era modified flat grey dodge charger: its length and width were the same so that it could accommodate two chassis in a 90 degree cross configuration. Instead of a traditional steering method, one of the chassis was higher than the other, if you needed to navigate left or right, the second chassis would lower down lifting the wheels of the first one off of the ground. The driver, a dreadlocked woman, sat on top of the roof of the charger instead of inside. She was having trouble maneuvering the car to do exactly what she wanted within the dense traffic. As soon as several cars pulled out of her way, she took off screeching; the body of the car violently jerking back and forth as she sped forward.
I took the curved escalator down to the pillared outdoor corridor that led to the haunted house, which was my home. Todd Reynolds suddenly joined the yet-to-be-identified friend and myself on the shoulders of the androgynous person, although at that point our ride seemed more like a convertible travel pod. Todd was going on about how he had just got a job as a reenactment historian for 90 dollars a day: I told him he could do better. He was, however, elated and very proud of himself.
We finally arrived at the haunted mansion aka my house, and there was police crime tape blocking off the entrances. The three of us disregarded all warning signs and proceeded inside. Upon entering the house, I became aware of an unseen gunman: not through any specific action of the gunman, the scene was quiet: I just knew he was there, somewhere. At this point somehow we all got separated, which sucked because everyone but me had a pistol. I had to make my way to the second floor, but between floors, instead of a staircase was an ear canal you had to crawl through. This was tricky, because it was really tough squeezing through some of the tight angles. Right then, I heard a gunshot, well, it could have been a gunshot, I wasn't sure. It could have been…I remember thinking something having to do with a carrot snapping, or a dress shoe dropping…but more likely it was a gun. I waited in the ear canal for something to happen.
Waited to hear a stirring….something….nothing.
---
Le Voyage dans la Lune
Posted on March 23rd, 2011
Le Voyage dans la Lune from Lana Z Caplan on Vimeo.
In the aftermath of Woodshed III (a collage marathon event & exhibition hosted by MCLA Gallery 51 in North Adams MA ), Lana Z Caplan asked me to work on a sound track for a collage film she had created during the Woodshed.  Max Jeffers also  contributed a few sounds in the final mix.  Above is the result.
---