Notes on the 4th
Posted on July 4th, 2013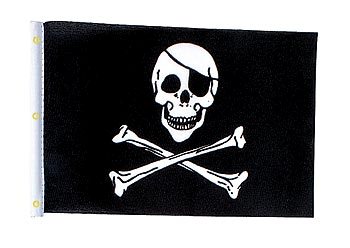 Walter had a house few doors down from my childhood home in Hayward, CA. He lived there with his wife, who I rarely ever saw, and never knew the name of.  The outside of their home was always very tidy and well maintained. They had two nearly identical Volkswagon Rabbits which were kept in like-new condition.  He could be seen daily in the late afternoon,  in aviator sunglasses and white fedora, watering his meticulously cared for lawn and hedges.
I always waved to, and had on several occasions chatted with Walter: he was consistently nice to me, soft-spoken (tho I had witnessed him yelling at other neighbor children for stepping on his property). My dad told me that Walter had been a soldier in Vietnam. Although I didn't know much about Vietnam at that point, this fact simultaneously frightened and intrigued me.
Walter's choice of porch decorations also contributed to my intrigue. On nationalistic holidays, such as the 4th of July, Memorial Day, and the like, Walter had a variety of flags he would hang out front of his house: it was either the hammer & sickle flag of the Soviet Union, or, more often, a classic skull and crossbones/Jolly Roger pirate flag. He also had a bust of what looked like the devil which he had hanging on his porch no matter what calendar day it happened to be. I never asked him specifically about these objects, but, even as a child, I believed him to be more of a contrarian than a Satanist, Russian, or pirate. And more, I liked it. Somehow, this notion of absurdly, and boldly displaying the opposite iconography than what was expected by his suburban neighbors exhilarated me.  Now, it's quite possible I could have been wrong about his intentions, but regardless, since then, for me, the forth of July has become as intrinsically linked to the skull and crossbones flag and the upheaval/upset of the norm as it is to fireworks, hot dogs, and the National Anthem.
Earlier today I decided to stop in at the Roswell, NM Goodwill store and look over their used records. I was flipping through and found a nice copy of some 70′s film soundtracks including W.Carlos' "A Clockwork Orange" theme, the vinyl in what looked to be pristine condition. This made me smile. Two men approached the place where I was thumbing through titles. We began discussing how it was a shame there were no real record stores in town, and how so many were closing across the country. One of the men, Larry, an avid record collector from Los Angeles, was just passing through Roswell, scoping out a possible, or what sounded to be more inevitable, relocation to the city. Larry's talk of moving came with a sense of urgency and helplessness, which made me a bit sad.  He did not go into details, but gave some mention of Los Angeles, while having been his home for most of his life, was not conducive to a peaceful mind.  He went on to say there was nothing left for him to hold on to there and that, for some undisclosed reason, Roswell was his only viable option. The conversation slowly shifted back towards the joy of music. His eyes lit up when we found a common interest in 1970s experimental rock such as Cluster, and Can, and Neu! His friend looked to be growing impatient of our increasingly esoteric banter, and we parted ways, wishing each other luck in the paths that lead from that point, both of us smiling.  I hope Larry finds Roswell to be as welcoming, peaceful, and oddly inspiring as I have.
Yesterday, July 3, 2013, marked 10 years since I first arrived in North Adams, MA, a place that has been my home for nearly the entirety of that decade. My first real home away from the S.F. Bay Area, in North Adams I had discovered an independence from my familiar upbringings, and an amazingly supportive community; my family away from family. Independence is a funny notion, something we strive to find, only to realize it's basically a fallacy: we not only need each other, we are each other: all one, messy conflicted beautiful horrible organism, and yet, it seems that every so often I have the need to extract myself again from that familiar structure, in search of freedom, knowing it's a doomed cycle. But somehow I enjoy it, the whole process of seeking, establishing, connecting, growing, and, inevitably, becoming restless, and looking out toward unknown mythical mutations. I'm so thankful to have made that journey 10 years ago, to have met the fine people I have, and now find myself on another journey, uncertain of where it leads, but certain I will always be able to find home.
---
The water may be bitter…
Posted on February 7th, 2013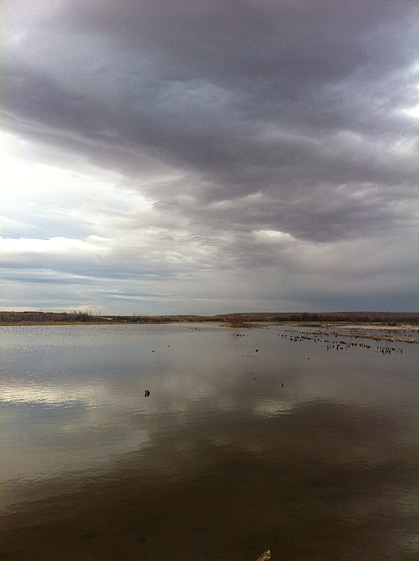 A month has gone by since I've arrived here in Roswell. I'm not certain I'm surprised by this, but time passes very quickly here.
The summation: I've done a lot of conceptualizing, had a lot of long in depth phone conversations with friends and collaborators, played with tape loops quite a bit, ordered and still awaiting 9 audio cassette players for what will be a coin operated ouroboros  tape loop reichian drum circle machine, made two video pieces (one for my new electric drone rock outfit I'm calling Tiros Won! – to be released world-wide-web-wide in the next few weeks, and one with collaborative entity with Jamie Lee Mohr, Trust/Fail, viewable [here] …a Trust/Fail art show is accumulating), recorded and written several songs (to be released as Tiros Won! under a new publishing entity by myself, Forest Graham and Savannah Lamal, Blank Magic, LLC… sneak peak/fundraiser is imminent), started planning a series of drawings and paintings, made some headway on a painting I owe my former studio-mate David and his son Ariel which involves a lot of tentacles, acquired a new interest in stained glass and neon beer signs to compliment my continued interest in light, and beer, taking a ceramics class on Tuesday evenings, currently building an architectural wall work that very possibly could end up being pretty cool, revamped and expanded Ghost Radio, a piece which debuted at last year's DeCordova Biennial, for an upcoming exhibition at Salisbury University in Maryland, found a local karaoke joint, Billy Ray's which has karaoke evenings two nights a week, and, Karaoke, I'm finding, is a key component to my art-making, and my understanding of contemporary folk culture (reclaiming overproduced media product into visceral home-brewed ritual). An essay on this in the works.
Also, on the natural end of the world, not to far from the compound here is the Bitter Lake Wildlife Refuge. It is awesome. I'm just going to say this: check out dragonfly nymph jaws. They're nuts.   Oh, and they also have butt water jets.
---
Welcome to Roswell.
Posted on January 5th, 2013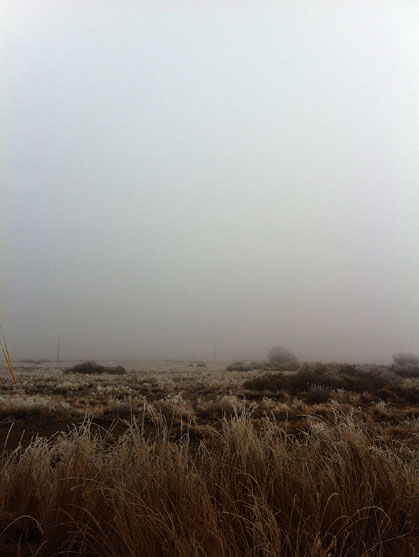 Arrived day before yesterday in Roswell, New Mexico, for a year-long stint of making things here: www.rair.org [link] . I'm ridiculously humbled and honored to be here.
"All America City" aka "Alien City," Roswell's population was 48,366 at the time of the 2010 census. Elevation, 3,573 ft. I've heard there's a good salad bar downtown somewhere. Also, a weather balloon crash landed 75 miles from here in 1947.
After a day of spending a lot of time to myself setting up my living and studio spaces, an evening of meeting many new faces ensued. Ryder Richards [link], a fellow grantee, set up his studio space as an ad-hoc gallery, a box within a box in which he curates monthly exhibits. Last night was a reception for Jonathan Whitfill [link], an amiable fellow from Lubbock, Texas who elegantly destroys book with beautiful results, within Ryder's "Cube" gallery. Is it wrong that I want to lick work that's deeply encased in resin?
Another fellow grantee, Natasha Bowdoin [link], opened her studio doors for viewing. Densely layered paper-cutting text/painting organic mutations of space, form, and language. Something very plankton-like/micro-gone-macro about her work. I like a lot. Oh, and there were marionette tigers! Very much looking forward to seeing what she turns out over the course of the year.
Advertisement:
A late morning in the future.
Front centre a small table, the two drawers of which are open.
On the table, a tape-recorder with microphone and an overly-full box of recorded cassette tapes.
An alien disguised as a coyote sitting at the table, facing front, a wearish old dog.
Cracked low voice. Distinctive intonation.
"This is not a lip sync contest, this is full contact karaoke."
---